An anesthesiologist is a doctor who specializes in giving drugs or other agents to prevent or relieve pain during surgery or other procedures being done in the hospital.

This answer is based on source information from the National Cancer Institute.
An anesthesiologist is a doctor who went to four years of medical school, then completed a medical internship and subspecialty training in the medical field of anesthesiology.
An anesthesiologist is a physician who has completed four years of medical school after graduating from college. Following medical school, today's anesthesiologist completes four to five years of specialized medical training in the field of anesthesiology, which includes critical and intensive care medicine, hospice and palliative medicine and pain medicine.
Before your surgery, you will meet an important member of your surgical team, the anesthesiologist. An anesthesiologist is a specially-trained physician who not only puts you to sleep but also makes informed medical judgments to protect you during surgery.

Anesthesia can also be delivered by a Certified Registered Nurse Anesthetist (CRNA.) Don't underestimate this role. Your pain management and safety during surgery are essential. The anesthesiologist doctor or nurse should ask you lots of questions before surgery to get your medical history.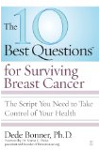 Continue Learning about Anesthesia for Surgical Procedures