It is very important to share your health history, past surgical experiences, especially previous experiences with severe pain, postoperative nausea and vomiting and types of anesthetics that were used. You should provide a complete list of medications, supplements, and vitamins. Medication adjustments (such as anticoagulants, "blood thinners") may need to be adjusted by your health care provider, in preparation for surgery. Additionally, an unexplained death of a family member or the genetic condition, Malignant Hyperthermia, should be disclosed preoperatively with the anesthesiologist and surgeon.
Before surgery, you'll have a talk with the anesthesiologist to go over some basic info. Be certain that you have that chat and that you're wholly forthcoming with this doctor. You need to meet the anesthesiologist face to face and give him or her some dirt, including the last time you had general anesthesia, exactly how much you drink, what drugs you use and how often.

People who use substances recreationally can keep their habit hidden from lots of people, but they'd better be upfront with the anesthesiologist because narcotics and other drugs can increase tolerance to sedation (and you don't want to be wide awake when the surgeon asks for the knife).

The anesthesiologist also needs to know how much you exercise, any allergies you have, and every medication and herbal supplement you take.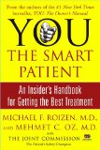 Continue Learning about Anesthesia for Surgical Procedures