Due to advances in patient safety, the risks of anesthesia are very low. Over the past 25 years, anesthesia-related deaths have decreased from two deaths per 10,000 anesthetics administered to one death per 200,000 to 300,000 anesthetics administered.
Certain types of illnesses, such as heart disease, high blood pressure and obesity, can increase your anesthesia risks. Even so, anesthesiologists routinely bring even very sick patients through major operations safely.
Despite many misconceptions about anesthesia, it is very safe.
My advice? Don't be overly concerned about not waking up from the anesthesia. It very rarely happens. The risk of waking up during the surgery from being too lightly sedated is also extremely small, though even the tiny possibility is obviously disconcerting to many patients. Talk to your anesthesiologist about this, and decide if you should use a medical device that monitors your wakefulness.
Although most patients don't suffer immediate, serious complications from anesthesia, there are some other concerns. For example, general anesthesia (the kind that puts you to sleep) can cause nausea and has even been linked to lingering cognitive problems detectable in some patients up to five years later. So opt for local anesthesia, and remaining awake whenever you have the choice. Twilight anesthesia, or conscious sedation, is also an option to general anesthesia.
By the way, for minimally invasive surgeries, you have about the same chance of dying from the anesthesia as you do from a haircut, which is about the same chance of dying from the embarrassment after a bad haircut.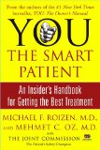 Anesthesia, in general, carries very, very low risk when performed by board-certified anesthesiologists. In my practice, having performed thousands of surgeries with the same anesthesiologist, under general anesthesia, thankfully we have had NO morbidity nor mortality in my practice. Anesthesia risks certainly will increase , however with high-risk patients. There is an anesthesia scale associated with risks of patients under anesthesia. ASA 1 patients are considered healthy with no serious medical diseases. The majority of our patients that undergo plastic and reconstructive surgery are low-risk patients in general. In an ambulatory center, it is important to triage patients who are at increased risk under anesthesia, and those patients should be done in an in-hospital setting. Our patients undergo intensive preoperative evaluations, including history and physical, full sets of laboratories, as well as EKGs when over the age of 45. With appropriate general anesthesia, patients should have no remembrance whatsoever of the surgery, feel no pain, and should wake up with minimal to no nausea whatsoever. General anesthesia is considerd safe when administered by an appropriate board-certified anesthesiologist in an accredited ambulatory facility, or in an inpatient hospital setting.
Continue Learning about Anesthesia for Surgical Procedures