Iron deficiency is a condition seen almost exclusively in premenopausal women, growing children, people who have ulcers or cancers that cause bleeding into their gastrointestinal tract and subsequent tarry black stool, trauma victims, postsurgical patients, and occasionally vegetarians. Men and postmenopausal women are at the lowest risk of iron deficiency.
Iron deficiency is the most common nutrient deficiency in the U.S. The groups at highest risk for iron deficiency are infants under 2 years of age, teenage girls, and women of child bearing age, pregnant women, and the elderly. Studies have found evidence of iron deficiency in 30 to 50 percent of people in these groups. For example, some degree of iron deficiency occurs in 35 to 58 percent of young, healthy women of childbearing age. During pregnancy, the figure is even higher.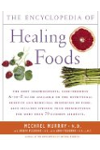 More About this Book
Encyclopedia of Healing Foods
From the bestselling authors of The Encyclopedia of Natural Medicine, the most comprehensive and practical guide available to the nutritional benefits and medicinal properties of virtually everything...
Menstruating women with heavy periods are most at risk for low iron. To check yourself, take the "tampon test." If you need to change your tampon after less than two hours, it's a sign of a heavy period and could mean you are losing too much iron.
This content originally appeared on
doctoroz.com
Continue Learning about Anemia