Dehydroepiandrosterone (DHEA) is a hormone that is secreted throughout the body during sex. At orgasm, DHEA levels in the bloodstream increase to five times normal. Secreted by the adrenal cortex (the outer portion of the adrenal gland located on top of each kidney), this steroid is necessary for the production of testosterone in humans. High levels of DHEA have been associated with longevity, enhanced libido, increased muscle mass, and decreased depression. Studies have shown DHEA supplementation to improve subjective mood and decrease evening cortisol concentration, which is known to be elevated in depression.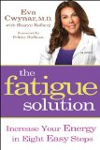 DHEA (dehydroepiandrosterone) is an endogenous hormone (made in the human body) and secreted by the adrenal gland. DHEA serves as precursor to male and female sex hormones (androgens and estrogens). DHEA is sold as a supplement. In low dosages, it comes as a topical cream or gel, or in higher doses as a tablet, capsule or injection. DHEA levels in the body begin to decrease after age 30, and are reported to be low in some people with anorexia, end-stage kidney disease, type 2 diabetes (non-insulin dependent diabetes), AIDS, adrenal insufficiency and in the critically ill. DHEA levels may also be depleted by a number of drugs, including insulin, corticosteroids, opiates and danazol.

There is sufficient evidence supporting the use of DHEA in the treatment of adrenal insufficiency, osteoporosis, schizophrenia, depression, induction of labor and systemic lupus erythematosus.

No studies on the long-term effects of DHEA have been conducted. DHEA can cause higher than normal levels of androgens and estrogens in the body, and theoretically may increase the risk of prostate, breast, ovarian and other hormone-sensitive cancers. Therefore, it is not recommended for regular use without supervision by a licensed health professional
Always take DHEA as directed by a medical professional, particularly if you have serious medical conditions that may require other treatments.


Though we think of testosterone as the major source of sex drive in men and women, we also need to look at other hormones that influence our overall energy and desires. DHEA is a steroid hormone that's similar to testosterone and estrogen and can actually be converted to these hormones, DHEA (dehydroepiandrosterone) has been considered by many to be the snake oil of medications. It's been marketed as a cure-all that improves just about every system in the body (it started back in the early 1990s, when reports came out that people taking DHEA felt really good).

One big problem: DHEA is considered a food supplement, so it's not regulated tightly by the FDA. Another: Since it's a steroid, it has the same potential long-term side effects as other steroids, such as cancer and a weakened immune system. Just because something makes you feel good doesn't mean it's good for you (think cocaine, heroin, or pints of ice cream).

Nevertheless, I do believe that DHEA can be effective for boosting energy, stamina, and reduced sex drive. So if you are wiped out or have low libido, and you've been checked out by doctors for everything else, maybe— just maybe—low doses of DHEA might help.

You need to talk to your doctor about your own levels and be cautious if you have thyroid issues or a rising PSA, because DHEA is the precursor of androgens, and super high levels of androgens might be linked to prostate cancer; even normal levels may be a problem if you already have the disease.

I don't endorse DHEA as the miracle anti-aging drug that it's often purported to be but, rather, in measured doses as a way to possibly counteract general fatigue and low moods associated with aging, when the usual suspects have been rounded up and no other obvious culprits exist—and then only at the lowest dose that seems to work. My recommendation is to try 25 to 50 milligrams and to monitor if it is working.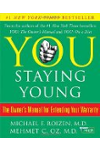 Continue Learning about Androgen