Not only may testosterone supplementation increase libido and facilitate climax, but testosterone also helps convert fat into muscle, a fact that most women can heartily appreciate. Studies have shown that transdermal (applied directly to the skin) testosterone applied as a cream can reduce the need for higher levels of estrogen replacement in women who have night sweats and hot flashes.

Testosterone can be given as a cream (it is one of the most commonly prescribed substances in my practice), although some women prefer to choose other delivery systems such as testosterone tablets, injections, implantable pellets, sublingual (under the tongue) drops, and lozenges, to name a few. Many patients tell me that testosterone gives them more energy for work, family, and exercise, and it often helps them lose weight. In addition to making women generally more productive, the increase in physical and sexual energy, coupled with weight loss, helps raise self-esteem, and improves overall quality of life.

Testosterone supplementation for women has possible side effects. For less than 2% of people taking it, testosterone can produce acne, oily skin, excess body hair, or other masculinizing effects. These can usually be counteracted by changing the dose of the testosterone. No studies as of this writing have shown that it is associated with breast cancer or with stroke.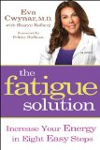 Continue Learning about Androgen