On one hand, it is suggested that testosterone supplements could reduce the effects of aging. However, on the negative side, too much testosterone can cause breast development and sterility in men, and even small amounts may contribute to tumor development. Testosterone also increases the production rate of red blood cells so it could thicken the blood and increase the risk for stroke.

Another potential side effect of testosterone supplementation is worsening of prostate enlargement or prostate cancer. This could be especially dangerous if a patient had prostate cancer which had not been detected. Keep in mind that while some specialists feel that a low testosterone level doesn't necessarily indicate a need for supplementation, others are prone to try this. Ask your doctor what is best in your situation.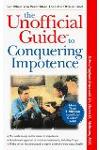 More About this Book
Unofficial Guide to Impotence
The Unofficial Guide to Conquering Impotence delivers the inside scoop on impotence: the truth about Viagra, what treatments really work, and how lifestyle changes can aid in conquering...
Continue Learning about Androgen