Testosterone is a little like chicken: You can get it prepared any way you want. You and your doctor just have to decide which way works best for your health (and your finances). Ideally, you need to work with your doctor to figure out what amount of testosterone will put you in the middle of the normal range, rather than being at the upper or lower end. If you do decide that testosterone therapy is right for you, these are your choices for delivery:
Injections: It's the "wham, bam, was I supposed to pay and thank you, Doc?" method. With weekly, monthly, or even quarterly injections, you get your doses of testosterone immediately. The problem is that they can cause noticeable fluctuations in hormone levels that can affect your mood and your energy.
Sublingually: Here, the testosterone is delivered through a tablet placed under the tongue, typically every twelve hours, which evens out the delivery better than the injection. The downside is that sublingual testosterone has been linked to liver abnormalities.
Through the patch: It's costly, but replacement of testosterone with a patch on your skin—the testosterone is absorbed through the skin to increase the active form of testosterone—is considered safe (though some men have skin reactions to it). It is also a much better match for your body's natural cycles and rhythms. Depending on which you use, the patches can be applied to your abdomen, back, or legs, or (hold the snickers, please) directly onto the scrotum—which seems erotic, but actually works because the key enzyme (DHT), which converts testosterone to its more active form, is in the testes, which are close by.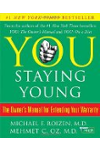 Continue Learning about Androgen