Avoid using Icy Hot or Ben Gay creams for young children. These products are only approved for use by adults to relieve minor aches and pains. Plus, just because adults can use products does not mean they are OK for children of all ages.
The main ingredient in these creams is methyl salicylate. This is a topical pain reliever with aspirin in it. Aspirin is not recommended for children. Although a clear link between aspirin and Reye syndrome has not been proven, experts agree that to prevent it, the safest approach is never to give aspirin or aspirin-containing medicines to children.
Reye Syndrome is most common when a child with a viral infection (such as chickenpox) takes salicylate (aspirin)-containing products. This can lead to death in children.
So, what can you do to treat muscle aches in children? Treatment usually does not require special medicine, especially at your daughter's young age.
Here are the best things to try:
stretching
massaging
doing range of motion exercises of the sore muscle
You should also use acetaminophen (Tylenol or generic versions) and possibly an ice pack to relieve pain. Daily stretching will also help prevent future injuries.
If the muscle pain does not get better after trying these simple treatments, check with your child's doctor.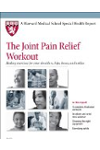 Continue Learning about Analgesic