Sunflower oil is extracted by pressing the sunflower seed of the sunflower (Helianthus annuus). I first heard about the benefits of sunflower oil in medical school, where we learned how sunflower oil may be helpful to patients with multiple sclerosis (MS). MS is an autoimmune condition where the immune system causes inflammation in the brain and spinal cord.

One research study in the early 1980's suggests that patients with MS have low levels of essential fatty acids and that giving daily doses of sunflower oil can bring these levels up. It is thought that essential fats from sunflower oil may help the immune system shift to a less inflammed state, which would help decrease the damage to the nervous system. More research is needed.

I recommend patients take one teaspoon of sunflower oil along with a low dose of antioxidants like vitamin C and vitamin E. Other research also suggests keeping vitamin D levels adequate, lowering stress, and minimizing saturated fat intake may also help keep the inflammation of multiple sclerosis at bay.

If you purchase sunflower oil, it is best to buy it in small glass bottles, and purchase an organic version that is checked for toxins and pesticides.

reference:
Neurol Neurochir Pol. 1980 Jan-Feb;14(1):27-37.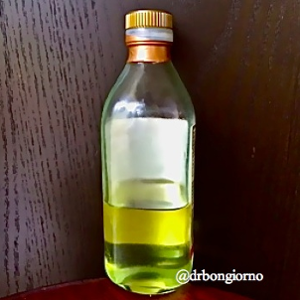 Continue Learning about Alternative Medicine