Reflexology is an ancient healing therapy based on the idea that every part of your body is connected through nerves to your hands, feet and ears. In this video, reflexologist Michelle Ebbin explains the concept of reflexology and how it works.
Reflexology is the ancient practice of applying pressure to specific parts of the foot, and sometimes the hands, which are thought to correspond to specific glands, organs, and other parts of the body. Similar to acupressure and shiatsu, as the reflexologist works on each reflex, it is claimed that the patient experiences a reduction of stress and tension in the corresponding body part.

Reflexology is usually a painless therapy, without serious side effects. It is relatively easy to learn a few of the basic techniques in order to help yourself or other family members. The initial reflexology session usually lasts from 45 to 60 minutes. If hand reflexology is included, the session could last longer.
Reflexology is a form of bodywork that correlates external points on the soles of the feet with various internal organs and processes. Pressing on these different foot points is supposed to stimulate healthy functioning inside the body. Reflexology bases some of its practices on principles rooted in traditional Chinese medicine, whereby using pressure points around the body to stimulate the flow of energy can help heal and promote optimal health.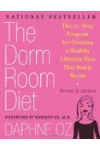 Reflexology works along the same principle as acupressure and shiatsu. This ancient healing art is based on the theory that reflex zones on the feet correspond with specific zones or organs in the body. By massaging or manipulating the zones on the feet with your thumb, fingers, or hands, you can influence healing in the body. For instance, according to reflexology theory, massaging the outer side of the foot may ease any ailment or pain you feel in your back. Alternatively, massaging the big toe may ease a chronic headache.
Reflexology or Zone therapy is a healing art based upon the theory that there are reflex areas, or specific points, in the feet and hands that correspond to all the glands and organs in the body. The term "reflex" refers to the fact that these points are responsive to stimulus.

As with acupuncture and other touch modalities, reflexologists believe that nerve pathways exist throughout the body. When any of these pathways is blocked, the body experiences discomfort or "disease." Reflexology is thought to revive this energy flow and bring the body back into homeostasis or a state of balance.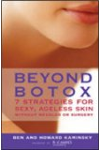 Continue Learning about Alternative Medicine