Despite its efficacy for depression, St. John's wort can interfere with the metabolism of a multitude of medications that older adults with dementia may already be taking. It may either decrease or increase levels based on the way it inhibits the liver enzymes that are in charge of metabolizing, or getting rid of, other medications. It can lower levels of digoxin. It can also decrease the level of warfarin, which people take for clotting disorders, putting them at risk for developing another clot. It can decrease levels of human immunodeficiency virus (HIV) medications such as protease inhibitors, which can be very significant.
Continue Learning about Alternative Medicine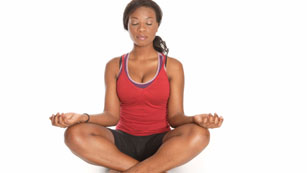 Alternative medicines, also known as complementary and alternative therapies, or CAM, include natural and herbal remedies, mind-body therapies (such as tai chi, meditation, yoga, hypnotherapy, acupuncture and progressive relaxatio...
n), massage therapy, and other types of bodywork.
More