Some bodyworkers are traditional in their approach and focus only on your body. Other bodyworkers are more holistic and incorporate emotional release in their physical massage and bodywork. As in any field, there are good and bad practitioners. If you decide to use a bodyworker, it is important that you work with one who has appropriate professional education, certification and experience. Skill level varies dramatically from practitioner to practitioner. Don't be afraid to ask about their training, credentials and experience. Also, trust your intuition by choosing a body worker who seems to truly care for you.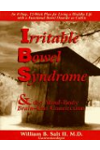 Choosing a bodyworker is a highly personal decision, especially if you are seeking to develop a long-term professional relationship with a bodyworker as an adjunct to, or in place of, traditional Western medicine.
Begin with an Internet or phone directory search in your locale for certified wellness practitioners. If you are unaware of any, you might discuss the option of a bodyworker with your family doctor, or you may ask for a recommended referral from a medical center in your vicinity. Local wellness or massage centers may also offer you a recommendation or referral.
You will wish to arrange an appointment to meet with and interview (i.e. screen) any prospective bodyworkers, who should be glad to chat with you gratis. Ask questions of them such as how and when they became certified; how long they've been working in the field; do they collaborate with other holistic wellness practitioners; and how long have they retained the same clients. Depending upon the responses you receive, you may decide it's worth it to drive across town instead of going with someone just down the road.
Permitting someone to conduct bodywork on you as part of a therapeutic and alternative treatment program is a highly intimate process; you will want to be thorough in ensuring that your potential bodyworker agrees with your wellness vision as well as offering additional options to consider. Your comfort level is key to a successful relationship with your bodyworker every bit as much as you place trust in your medical practitioner's judgment and expertise.
Continue Learning about Alternative Medicine