CoQ10/ubiquinol has actually been the subject of thousands of research studies, and may:
Help you produce more energy for your cells
Reduce the risk of fatty liver in people with obesity
Boost your heart health
Act as an antioxidant to protect you from free radicals
Help you reduce the signs of normal aging Help you maintain blood pressure levels within the normal range
Provide a boost to your immune system
Support your nervous system
There's also evidence that CoQ10/ubiquinol is beneficial for Parkinson's disease and Alzheimer's disease, and even cancer.
Anyone who's on a statin drug should take ubiquinol.
Watch as doctor of alternative medicine Joe Mercola and Dr. Oz discuss the health benefits of ubiquinol in this video.
Continue Learning about Alternative Medicine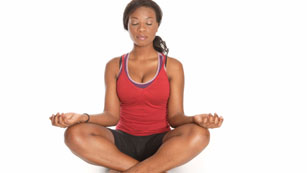 Alternative medicines, also known as complementary and alternative therapies, or CAM, include natural and herbal remedies, mind-body therapies (such as tai chi, meditation, yoga, hypnotherapy, acupuncture and progressive relaxatio...
n), massage therapy, and other types of bodywork.
More