Pulsed ElectroMagnetic Field (PEMF) therapy can be used to provide a degree of pain relief. There are FDA approved devices like the OrthoCor knee brace, and there are FDA recognized, though not approved, devices that can be used in the home.
Musculoskeletal disorders make up a large majority of pain sources commonly treated with PEMFs. These include arthritis, tendinitis, sprains and strains, fractures, post-op pain, osteoporosis, wounds, neuralgias, neuropathies, hip disorders, muscle spasms, spinal cord injury, trauma, burns, neuromas, heel spurs, phantom pain, carpal tunnel syndrome, headaches, tennis elbow, reflex sympathetic dystrophy, etc.
PEMFs work to reduce pain by changing the local tissue environment from which the pain starts. Double-blind clinical studies have shown this with chronic wound repair, acute ankle aprains, and whiplash injuries. Similar studies have been done for neck pain, back pain, diabetic neuropathy, post-herpetic neuralgia, and headaches.
Again, not all PEMFs are FDA approved, but they are a safe, non-invasive possibility for pain reflief.
Continue Learning about Alternative Medicine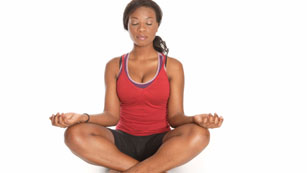 Alternative medicines, also known as complementary and alternative therapies, or CAM, include natural and herbal remedies, mind-body therapies (such as tai chi, meditation, yoga, hypnotherapy, acupuncture and progressive relaxatio...
n), massage therapy, and other types of bodywork.
More