After you read your policy and assess the specific alternative therapies covered, write down any questions--no matter how trite they may seem—to ask your provider. For example, while your policy may cover massage or bodywork therapies, it may only list coverage for "fibromyalgia, chronic headaches, and back pain." This means that if you are seeking massage or bodywork for stress reduction or neck pain, you will not be reimbursed. Still, if you are in a car accident or have a job-related injury covered by workman's compensation, insurance may cover massage or bodywork when prescribed by a physician. If your insurance covers chiropractic or osteopathic services, the services of a massage/bodywork practitioner may be covered when prescribed by a chiropractor or osteopath.

While you are reading your policy, find out how much is paid for a particular treatment, what the standard deductible is, and if this treatment must have a referral through your "gatekeeper." Many HMOs will not touch a treatment unless your "gatekeeper" or primary care doctor on the HMO's plan has referred you and unless the specialist you are referred to is listed on the plan. Sometimes insurers will only pay a portion of the bill for alternative therapies, such as 50 percent, if any at all.

Just because they tell you on the phone, "It is not covered," it is important to know that alternative medicine is big business. Billions of dollars are spent out-of-pocket on alternative therapies annually, and money can talk. Continue up the chain of authority with your insurance company, until you are satisfied that you have spoken with someone who understands your policy. Then, if you still feel as if you have a case to seek payment, document this, and go to small claims court.

Nevertheless, to avoid headaches and hassles regarding payment for services, check it out ahead of time--before you need the therapy--to insure the greatest success in using alternative medicine.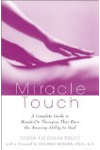 Continue Learning about Alternative Medicine