During an anaphylactic reaction an allergic response occurs to the trigger that a person is exposed to, and a protein called histamine is released from different tissues in the body. This quickly causes the symptoms of anaphylaxis including hives, swelling, dilated blood vessels with a drop in blood pressure, nausea, vomiting, and difficulty breathing. This is a life-threatening emergency that requires immediate medical attention.
During an anaphylactic reaction, a small amount of the offending protein in the food allergen is absorbed essentially intact into the body, bypassing the digestive process. The protein combines with at least two allergic immunoglobulin E (IgE) antibodies attached to a mast cell. The antibody has been made from a prior exposure to the protein -- this is an amnesic or remembered response. They fit with the allergic food protein like a key into a lock. This union of the food protein and two bound IgE antibodies activates the mast cell to release chemicals that are the cause of the allergic reaction and all the immune system forces come into play, like histamine, leukotrienes, and prostaglandins, and eosinophils, neutrophils, and platelets. With all these agents activated, epinephrine must be given early to call off the red alert and the catastrophe of anaphylaxis.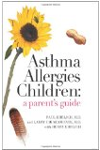 More About this Book
Asthma Allergies Children: A Parent's Guide
Asthma and allergies are at epidemic proportions. It doesn't have to be that way. Two experienced pediatric allergists tell everything a conscientious parent needs to know about these conditions,...
Continue Learning about Allergies