Signals of anaphylaxis include:
A rash
Tightness in the chest and throat
Swelling of the face, neck and tongue
Dizziness or confusion
Anaphylaxis is a life-threatening emergency.
Anaphylaxis can produce severe symptoms in as little as five to fifteen minutes, although life-threatening reactions may progress over hours. Signs of such a reaction include: difficulty breathing, feeling of impending doom, swelling of the mouth and throat, a drop in blood pressure, and loss of consciousness. The sooner anaphylaxis is treated, the greater the chance of surviving. The episode should involve a trip to the emergency room, even if symptoms seem to subside on their own.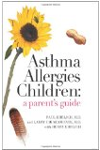 More About this Book
Asthma Allergies Children: A Parent's Guide
Asthma and allergies are at epidemic proportions. It doesn't have to be that way. Two experienced pediatric allergists tell everything a conscientious parent needs to know about these conditions,...
Anaphylactic shock causes the sudden onset of severe symptoms that may involve different parts of the body. These symptoms can include hives, difficulty breathing or swallowing, chest tightness, diarrhea, light-headedness, palpitations, throat swelling, wheezing, nausea or vomiting, swelling of the eyes or face, and nasal congestion, anxiety, and pale color.
Continue Learning about Allergies