Airborne allergies come from allergens that are carried through the air, and they're most strongly associated with the classic allergy symptoms of watery eyes, runny nose, and throat coated with phlegm.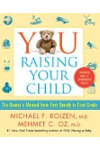 Continue Learning about Allergies

About one out of five Americans suffers from allergies. An allergy is an exaggerated response from the immune system to a substance such as dust, pollen, pet dander or mold. Other common triggers include foods such as peanuts and ...
milk; insect bites; and certain ingredients in cosmetics and jewelry. Allergies can cause anything from rashes and hives to itchy eyes, sneezing, coughing, diarrhea, vomiting, and wheezing.
More