The treatment of anaphylaxis involves removing the allergen and giving an injection of a medicine called epinephrine into the thigh muscle.

Epinephrine is the gold standard for treatment of anaphylaxis. The medication should be injected in the outer thigh as soon as anaphylactic symptoms are recognized. Epinephrine is given in the emergency room (ER), but it can also be given at home using an epinephrine auto-injection, such as an EpiPen or EpiPen Jr. (The dosing is different for children and adults.) If an EpiPen is used, it is important to seek medical attention immediately after injection.

Sometimes, at the hospital, epinephrine is given through a vein (IV). The patient may also get fluids and antihistamines, but these should not replace epinephrine.
If your child experiences an anaphylactic reaction, your doctor will prescribe injectable epinephrine, which comes in an EpiPen spring-loaded syringe. Upon the onset of a severe reaction, a parent or caregiver injects epinephrine into the child's thigh, and the surge of adrenaline helps ease the allergic reaction by opening arteries and airways and stopping leakage of fluid out of blood vessels in response to the swelling that the inflammation has caused. It's important that parents, teachers, and caregivers of children with severe allergies be trained to give these shots, and that parents make sure that EpiPens are readily accessible at school, day care, in the car, at Grandma's house, in Mom's purse, and everywhere the child is. If it's the first time, before you have EpiPen on hand, call 911 and get to the ER.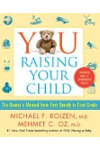 Continue Learning about Allergies