Anaphylaxis is a life-threatening condition, which begins rapidly after you come into contact with an allergen. It can be mild or severe and has the potential to lead to death.
Symptoms of anaphylaxis include:
hives or skin rash with swelling
difficulty breathing
drop in blood pressure
nausea
vomiting
abdominal cramping
Skin symptoms are seen most of the time. Difficulty breathing occurs in 70% of patients with anaphylaxis. Gastrointestinal and heart symptoms happen in less than half of cases.
The symptoms of anaphylaxis include: difficulty breathing (ragged, raspy, gaspy breaths), air hunger (low oxygen due to fluid in the lungs); fast heart rate; swelling of the face, throat, and lips; dizziness, light-headedness; hives, often in a ring around the neck; tightness of throat; sudden drop in blood pressure.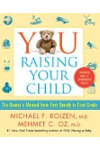 Continue Learning about Allergies