Allergy is just one of several immunity dramas being played out currently as nature fights back against "progress," along with the emergence of HIV and antibiotic-resistant strains of bacteria. All show that there are mechanisms, whether actually "intelligent" or not, that fight hard to survive in the face of assault by science and technology.

The overall fight between medicine and disease is constant, and while medicine has held an advantage since the invention of penicillin, that lead is now threatened. The battle between allergy and medicine, on the other hand, has been very close for a long time, and it is not always clear who is ahead.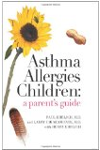 More About this Book
Asthma Allergies Children: A Parent's Guide
Asthma and allergies are at epidemic proportions. It doesn't have to be that way. Two experienced pediatric allergists tell everything a conscientious parent needs to know about these conditions,...
Continue Learning about Allergies