The latest wrinkle in treating allergies is called sublingual immunotherapy, which goes by the somewhat creepy acronym SLIT. Sublingual means "under the tongue." SLIT is used more often in Europe than it is in the U.S., which we suspect may be due in part to the fact that the acronym doesn't have the same connotations that it does here. Regardless, we still have a long regulatory road ahead before it gains the same level of use here as across the Atlantic. Efficacy for more than the current limited number of allergens will also have to be proven before we use it more widely.

The idea of sublingual immunotherapy is attractive, especially for pediatric allergists. We would have to give fewer of those painful shots. There's also the fact that it could be taken at home, which would save the health care system money.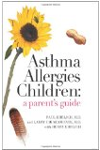 More About this Book
Asthma Allergies Children: A Parent's Guide
Asthma and allergies are at epidemic proportions. It doesn't have to be that way. Two experienced pediatric allergists tell everything a conscientious parent needs to know about these conditions,...
Continue Learning about Allergies Treatments