One of the dreams of allergists is the idea of an "anti-IgE" medication (anti-immunoglobulin E), one that would block the action of the antibody IgE present in the patient from reacting with the offending allergens and so setting off an allergic response. The experimental drug TNX-901, which is noted for its prophylactic use against peanut allergy, was supposed to be such a drug. However, it was discontinued.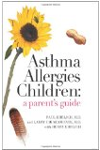 More About this Book
Asthma Allergies Children: A Parent's Guide
Asthma and allergies are at epidemic proportions. It doesn't have to be that way. Two experienced pediatric allergists tell everything a conscientious parent needs to know about these conditions,...
Continue Learning about Allergies Treatments