The effectiveness of allergy treatment, like the management of any other chronic disease, rises and falls with the patient's adherence to a routine. Immunotherapy is no different than any other kind of regimen in this respect, which is a shame since it is the only therapy that offers relief from routine. That is, it changes the body in ways that make it easier to live a regular life -- by eating more foods, taking part in more activities, and enjoying different environments without constantly worrying about allergies and taking medications.

There is no denying, however, that some people find the weekly or monthly routine of dropping around to the doctor for a shot intolerable.

We have done all we could: We have combined the sera for multiple allergies into a single shot. We have reduced the frequency from weekly to monthly, where possible. We prepare months of treatments in advance and provide them to patients' primary care physicians if it's more convenient to go to the general practitioner (GP) or pediatrician than to come to our offices. Yet, even that is too much for some.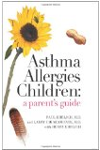 More About this Book
Asthma Allergies Children: A Parent's Guide
Asthma and allergies are at epidemic proportions. It doesn't have to be that way. Two experienced pediatric allergists tell everything a conscientious parent needs to know about these conditions,...
Continue Learning about Allergies Treatments