Treatment options for skin allergies may vary depending on how severe the allergy and its symptoms are. Most importantly, the trigger of the reaction, such as nickel or specific cosmetic products, should be identified so the person can avoid that substance to prevent future allergic reactions. To treat symptoms like rashes or hives, cool cloths or compresses can be applied to the affected area, and for more severe reactions, a lukewarm oatmeal bath might help relieve itchiness. It's best to avoid topical antihistamines, since this can just further irritate the skin. Instead, topical creams that contain corticosteroids should be used. More severe cases might require corticosteroids, antihistamines or other medications to be taken by mouth for a few weeks after the reaction happens.
There are some alternative treatments for skin allergies, although their effectiveness hasn't been confirmed by doctors. Certain herbal supplements may help strengthen the immune system, making a skin allergy reaction less likely. Aromatherapy may help some symptoms, although the essential oils used in aromatherapy may actually be a trigger for some skin allergies. The most common alternative to taking medications is probably "avoidance treatment." Avoiding potential allergens by maintaining low-protein or dairy-free diets, wearing gloves or other protective clothing to work, and using natural or organic cosmetic products may help prevent skin allergy reactions.
To treat allergic skin, look for petrolatum, glycerin, sodium PCA, sodium hyaluronate and urea in the skin care products used.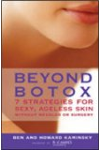 Continue Learning about Allergies Treatments