Allergen immunotherapy, fast or slow, always involves injecting substances to which the patient is known to be allergic. Therefore, unwanted or even dangerous reactions are always possible. These range from itchy, localized swelling to systemic and even fatal anaphylaxis.

These complications can come from any number of factors: errors in dosage, active asthma, extreme hypersensitivity, use of beta-blockers, injections from a new vial that might be contaminated (although this rarely happens), mixtures that are too strong (which is more frequent), and injections during a season when allergies are at their peak.

Fortunately fatalities are extremely rare, not only because the practice of immunotherapy is very good but also because we take rescue precautions. We keep patients on hand for twenty to thirty minutes after giving a shot, and longer for patients who have had difficulty with the treatment. Epinephrine -- adrenaline -- is given for extreme reactions.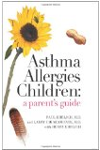 More About this Book
Asthma Allergies Children: A Parent's Guide
Asthma and allergies are at epidemic proportions. It doesn't have to be that way. Two experienced pediatric allergists tell everything a conscientious parent needs to know about these conditions,...
Continue Learning about Allergies Treatments