Current research holds the promise of much safer courses of immunotherapy. One promising avenue is changing the allergy material so that it provokes a good immune response but without being allergenic enough to provoke an allergic response. This is much like a classic vaccination.

Another exciting development, now in final stages of evaluation, is the second type of allergy shot. This is anti-immunoglobulin E (IgE), in effect an antibody to the allergic antibody, which would be injected into the blood stream or beneath the skin and accomplish what would otherwise require a lengthy course of traditional allergy shots. If you block or neutralize the functioning of the allergic antibody IgE, allergies get better. Laboratory anti-IgE has shown in trials to effectively improve asthma and allergies, including peanut allergy, the most critical and stubborn food-allergic problem. It also helps remove IgE antibodies, accelerating the traditional immunotherapy process. Thus, high or maintenance levels of allergy vaccine may be administered much sooner than with conventional immunotherapy.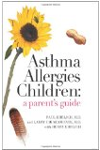 More About this Book
Asthma Allergies Children: A Parent's Guide
Asthma and allergies are at epidemic proportions. It doesn't have to be that way. Two experienced pediatric allergists tell everything a conscientious parent needs to know about these conditions,...
Continue Learning about Allergies Treatments