If the air is completely free of the substances an allergic patient is sensitive to, there will be no allergy symptoms. If someone is dust sensitive, for example, and moves to the top of the Swiss Alps where the air is very clean, cold, and dry, her allergic symptoms will disappear. Similarly, if a cat-sensitive asthmatic gives away his cat, his asthma often improves dramatically.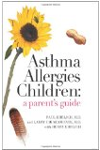 More About this Book
Asthma Allergies Children: A Parent's Guide
Asthma and allergies are at epidemic proportions. It doesn't have to be that way. Two experienced pediatric allergists tell everything a conscientious parent needs to know about these conditions,...
Continue Learning about Allergies Symptoms