The delayed hypersensitivity (TB or candida skin tests) test is a descendant of the old tine test, and utilizes either the familiar PPD tuberculin, or candida, mumps, or other substances that most people have been exposed to at one time in their lives. The process involves injecting a few drops under the skin, usually on the forearm. The physician observes the site in 72 hours for a reaction. In a normally functioning immune system, the candida or mumps sites should show a raised, red area. This test is also qualitative as it determines the function of the T cell or cell-mediated system.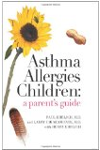 More About this Book
Asthma Allergies Children: A Parent's Guide
Asthma and allergies are at epidemic proportions. It doesn't have to be that way. Two experienced pediatric allergists tell everything a conscientious parent needs to know about these conditions,...
Continue Learning about Allergies Diagnosis