Allergy tests are very important, but they are often not necessary. A very substantial proportion of the time, they could be avoided through a thorough history by a good allergist who knows what questions to ask, which ones not to ask, and how to interpret the information provided by the patient or the patient's parents.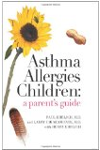 More About this Book
Asthma Allergies Children: A Parent's Guide
Asthma and allergies are at epidemic proportions. It doesn't have to be that way. Two experienced pediatric allergists tell everything a conscientious parent needs to know about these conditions,...
Allergy tests can be misleading if administered by inexperienced practitioners. For example, an inexperienced doctor might order a broad panel of tests and interpret any level of reaction as allergies. This is a big problem when testing for food. Many children and adults for that matter might forego foods to which they aren't allergic, making it hard to eat a healthy diet. A good allergist will look at test results in conjunction with a good clinical history and be able to rule foods in or out of the diet.
Continue Learning about Allergies Diagnosis