Cytokines -- small proteins that influence immune response, although their role in allergic inflammation is difficult to pin down -- are made not only in immune system cells called mast cells and basophils but also in practically any cell directly or indirectly involved in the allergic response. To complicate things still further, they can cause inflammation or can be anti-inflammatory.

The development of new medications that interfere with the action of cytokines is the focus of current research.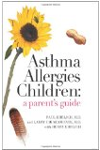 More About this Book
Asthma Allergies Children: A Parent's Guide
Asthma and allergies are at epidemic proportions. It doesn't have to be that way. Two experienced pediatric allergists tell everything a conscientious parent needs to know about these conditions,...
Continue Learning about Allergies Causes & Risk Factors