Answering the following questions helps you assess your risk of alcohol abuse. The CAGE questionnaire has been widely used and validated for assessing alcohol abuse. The questionnaire is named after the four questions it asks. If you answer yes to any two questions, seek further help in getting control of your alcohol abuse from your healthcare provider, or an alcohol or substance abuse counselor or program.

CAGE Questionnaire:

C: Have you ever felt you needed to cut down on your drinking?
A: Have people annoyed you by criticizing you about your drinking?
G: Have you ever felt guilty about your drinking?
E: Have you ever felt you needed a drink first thing in the morning (an eye-opener) to steady your nerves or get rid of a hangover?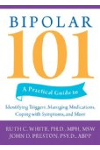 Continue Learning about Alcoholism