Alcohol is a toxin (poison), and because of this the body absorbs and metabolizes it as quickly as possible to ensure a fast exit. The effects of alcohol can be felt almost instantaneously: it takes as little as one minute to reach the brain.
Alcohol stimulates appetite, which puts you at risk for higher calorie intake. Alcohol also lowers your inhibitions, making it easier to choose unhealthy foods.
Numerous studies have concluded that alcohol can also increase your risk of numerous types of cancer, accidental death due to judgment impairment (the number one cause of death in the United States), miscarriage, having a child with fetal alcohol syndrome, and heart muscle damage.
Alcohol can also have seriously negative effects on your body if you are taking antibiotics, anticoagulants, antidepressants, diabetes medications, beta blockers, pain relievers, or sleeping pills.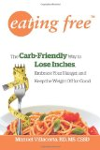 An increased intake of alcohol can cause the levels of triglycerides in the blood to become elevated and contribute to heart problems. It is a key risk factor for coronary heart disease, leading to heart attacks and strokes.
We often ignore the harmful effects of alcohol use, mistakenly seeing it as having a lesser effect than other drugs.
The short-term effects of alcohol can be pleasurable, but heavy use and abuse can have devastating effects on our bodies:
Alcohol can diminish motor coordination, judgment, emotional control, and reasoning power, increasing our risk of accidents and injuries and our vulnerability to violence.
Even low-level alcohol use can disrupt normal menstrual cycles; alcoholic women are known to have a variety of menstrual and reproductive disorders.
Drinking can increase the risk of mouth, esophageal, and liver cancer, major depression, epilepsy, hemorrhagic stroke, and cirrhosis of the liver. Women develop alcohol-related liver disease after a comparatively shorter period of heavy drinking than do men.
Other alcohol-related health risks that are higher for women include hypertension (high blood pressure), particularly for African- American women, and an increased risk of osteoporosis (thinning of bones), breast cancer, gastric ulcers, and alcoholic hepatitis.
Drinking during pregnancy may cause a range of permanent birth defects and developmental disabilities in our children, referred to as fetal alcohol spectrum disorder. These can include learning difficulties and problems with memory, attention, reasoning, and judgment during childhood and beyond. Children born to mothers who drink heavily during pregnancy also may have other physical birth defects.
There is no known safe level of alcohol use during pregnancy.
Drinking at an early age increases our risk for osteoporosis and later addiction problems.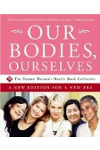 First, if you find it hard to stop once you start drinking, you are better off not having anything to drink. Also, you should not drink if you have liver problems. For many people, occasional alcohol consumption can fit fine into a healthy lifestyle. Wine, in particular, in modest amounts can decrease the risk of a heart disease. But remember, it does need to be a modest amount.
Women should not have more than one drink a day on an average; more than this increases mortality and raises the risk of health issues such as breast cancer. Men should not have more than two drinks on an average; more than this leads to an increase in mortality. A serving size of alcohol is 4 ounces for wine; that's smaller than many people's wine serving. It's impossible to tell you how much of a wineglass is equal to 4 ounces because wineglasses vary so much in size. Fill a measuring cup with water to the half-cup mark and pour it into the wineglass you typically use. That is what your serving size should be. An equivalent serving of beer is 12 ounces (a typical beer can or bottle) and hard liquor is 11⁄2 ounces (one ounce equals a shot). You can experiment with different ways of keeping your alcohol portions limited. For example, you can mix alcohol with club soda, a diet soft drink, tonic water, tomato juice, or reduced-sugar fruit juice to dilute the alcohol content.
Alcohol substance abuse can affect your health by causing liver damage which can lead to liver cancer and raise your risk of heart disease, high blood pressure, stroke and other illnesses. Studies have also shown a link between alcohol abuse and cancer. For instance, drinking excessively increases your risk of developing cancer of the mouth, esophagus, larynx, and pharynx. Women are more likely to develop breast cancer, and men have an increased risk of colorectal cancer.
To decrease your risk, the American Institute for Cancer Research recommends against drinking alcohol. But if you cannot avoid it, men should have no more than two drinks daily, and women should have no more than one drink daily.
Continue Learning about Alcoholism