Wine, beer and mixed drinks are high-calorie saboteurs. The average martini or glass of wine is about 350 calories! In addition to decreasing your inhibitions, they decrease your chances of successful weight loss. So, limit your alcohol consumption and you'll avoid 200-300 needless, empty calories. Limit alcohol consumption to once per week, if at all. You can get the same heart protection from red wine with thirty minutes of exercise -- which burns calories instead of adding them. Alcohol is an addictive substance so you run the risk of stimulating a bad habit that could become deadly or destructive. Finally, alcohol lowers inhibitions and may decrease your resistance to unhealthy snacking.
Many people enjoy beverages containing alcohol. If you consume alcohol, do it sparingly, because there are almost as many calories in an ounce of alcohol as in an ounce of fat, and these calories are more accessible to the body than calories from fat. Mixed drinks that combine alcohol with simple sugars or high-fat creams are very high in calories and should be avoided. Use substitutes for sugar and cream instead. For example, use artificially sweetened tonic water in a gin and tonic, or make an excellent Brandy Alexander with low-calorie, fat-free half & half.

Lower-calorie choices are also available for beer and wine. Most light beers contain 90-100 calories per 12 oz. Michelob Ultra is an attractive option because it is low in both carbohydrate and fat. Amstel Light has the same number of calories with about twice the number of carbohydrates and protein as Michelob Ultra, making the trade-off with carbohydrates and proteins a reasonable option as well. Most other light beers are similar in their effective calorie content, so taste can be the determining factor in your choice. Even with "light" beer, the effective calories mean that most people should not have more than one or two in a day.

Wines contain calories from sugars in the grapes, as well as their alcohol content. Nevertheless, wine is an important component of some meals. White wines generally contain more simple sugar than red, but you can make your choice based on taste because the difference is relatively small. Aim to have no more than one glass of wine with a meal.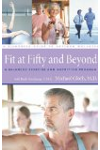 For weight loss, there's no specific research, but what I've observed is that men may have six to seven servings per week, while women may have four to five servings per week. Now mind you, a serving is four ounces of wine, a shot of booze, or twelve ounces of beer. And remember, the oversized globe wineglasses in restaurants contain six ounces a pour (one and a half servings). A glass of wine in your house usually equals eight ounces (two servings). Cocktails in restaurants may include two shots and equal two servings.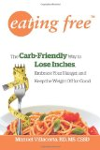 Continue Learning about Alcohol and Weight Loss