Drinking alcohol is definitely a choice that only you alone can make. I believe that moderation is key, so if you do drink alcohol, it can be worked into your weight loss plan. However, I recommend consuming no more than four servings of alcohol per week for weight loss.

You may be surprised to learn that, from a nutritional standpoint, alcohol will count as a fat. This is not because alcohol itself has a fat content. It's because when your liver is processing alcohol, it cannot process fat -- it only does one function at a time. So the fact that you're not metabolizing fat when you're drinking means you're holding on to fats that would otherwise be processed. For that reason, when you choose to drink alcohol, it counts as if you ate a fat. This simple piece of knowledge has helped a number of my clients decide how to wisely integrate alcohol while trying to lose weight.

Many people enjoy a glass of wine with dinner as a matter of course, or because they are foodies. But once they learn that the glass of wine counts as extra fat every dinnertime, they don't hesitate to drop that habit. They choose, instead, to enjoy wine when at restaurants or on weekends or once a week. This is the kind of decision I refer to as making policies about food. I don't say, "Quit drinking wine." I arm you with the knowledge that when your body is processing it, you may as well be eating fats. Once you know that, you are empowered to decide what's more important: shedding the weight or enjoying the wine. The great thing is, once you achieve your goal weight, you'll be able to reintroduce things like wine with more regularity because you'll be on a maintenance plan rather than a weight-loss program.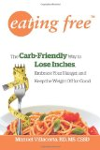 Continue Learning about Alcohol and Weight Loss