To enjoy a daily libation and lose weight, limit yourself to one glass of that perfect red wine or one pint of your favorite beer on tap. Or opt for a less caloric drink. For example, swap that draft beer for light beer in a bottle, or if you typically enjoy rum and cola, order it with diet cola, and limit yourself to one. If you drink vodka and orange juice, select a drink made without juice. In fact, as a general rule, avoid drinks made with soda or juice, and limit frozen drinks, like piña coladas and daiquiris, to vacation only. Also, like any other drinks, alcoholic beverages need to make it into your food journal.

One more thing: Be honest with yourself about how much you drink. One five-ounce glass of wine a day can be healthy (red wine in moderation is linked to cardiovascular health, for instance), and one drink might be your pleasure at the end of a hard day. However, overdrinking or binge drinking on the weekends is neither. In fact, heavy drinking is associated with cardiovascular disease, certain cancers, and other chronic health problems. More About this Book
The Small Change Diet: 10 Steps to a Thinner, Healthier You
THE ONLY "DIET" PLAN YOU WILL EVER NEED! No deprivation, no struggles. Just ten small changes that will transform your life. Keri Gans, spokesperson for the American Dietetic Association, shares her simple plan for weight-loss success that lasts a lifetime. The Small Change Diet isn't about creating unrealistic, unsustainable rules—like counting calories, restricting choices, or eliminating entire food groups. It's about turning smart habits into second nature. When it comes to achieving healthy, continued weight loss, the smallest adjustments often make the biggest impact. The key is mastering one new habit before expecting yourself to tackle another. Keri breaks each of the plan's ten easy steps into even smaller, more manageable solutions. The best part is that you decide what to focus on and when you're ready to move on. Take your time! Once you've made all ten changes, you'll be healthier and thinner—for good!
Drinking alcohol is definitely a choice that only you alone can make. I believe that moderation is key, so if you do drink alcohol, it can be worked into your weight loss plan. However, I recommend consuming no more than four servings of alcohol per week for weight loss.

You may be surprised to learn that, from a nutritional standpoint, alcohol will count as a fat. This is not because alcohol itself has a fat content. It's because when your liver is processing alcohol, it cannot process fat -- it only does one function at a time. So the fact that you're not metabolizing fat when you're drinking means you're holding on to fats that would otherwise be processed. For that reason, when you choose to drink alcohol, it counts as if you ate a fat. This simple piece of knowledge has helped a number of my clients decide how to wisely integrate alcohol while trying to lose weight.

Many people enjoy a glass of wine with dinner as a matter of course, or because they are foodies. But once they learn that the glass of wine counts as extra fat every dinnertime, they don't hesitate to drop that habit. They choose, instead, to enjoy wine when at restaurants or on weekends or once a week. This is the kind of decision I refer to as making policies about food. I don't say, "Quit drinking wine." I arm you with the knowledge that when your body is processing it, you may as well be eating fats. Once you know that, you are empowered to decide what's more important: shedding the weight or enjoying the wine. The great thing is, once you achieve your goal weight, you'll be able to reintroduce things like wine with more regularity because you'll be on a maintenance plan rather than a weight-loss program.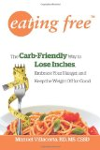 Continue Learning about Alcohol and Weight Loss