Avoid water sports after drinking alcohol, because alcohol consumption impairs judgment and increases risk-taking activity. According to the National Institute on Alcohol Abuse and Alcoholism, half of all water recreation deaths involve the use of alcohol. Swim only in designated areas and always wear a life preserver when in a boat. You may feel fine, but in cold water it doesn't take long for hypothermia to set in and zap your strength. Never operate a boat or vehicle under the influence of alcohol.
Continue Learning about Alcohol & Health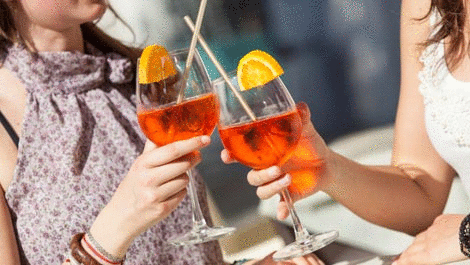 Drinking moderate amounts of alcohol daily, such as two 12-ounce beers or two 5-ounce glasses of wine, offers some health benefits, especially for the heart. It can reduce your risk of developing heart disease and peripheral vascu...
lar disease, lowers your risk of developing gallstones, and possibly reduces your risk of stroke and diabetes. Anything more than moderate drinking can lead to serious health problems, however, including strokes; pancreatitis; cancer of the liver, pancreas, mouth, larynx or esophagus; heart-muscle damage; high blood pressure; and cirrhosis of the liver.
More