Alcohol gets broken down by your body into different compounds. The alcohol chemical itself tells your kidneys to make more urine than normal. So, you urinate more. The more you urinate, the more dehydrated you become. This is how alcohol can cause dehydration.
Alcohol causes dehydration because it is a diuretic, which means it causes the body to pass more liquid through urination. If you are unable to replace these fluids, you may find yourself suffering from dehydration or a more serious heat-related illnesses like heat stroke. Some signs of dehydration include dry mouth, headache, weakness, dizziness and extreme fatigue.
Continue Learning about Alcohol & Health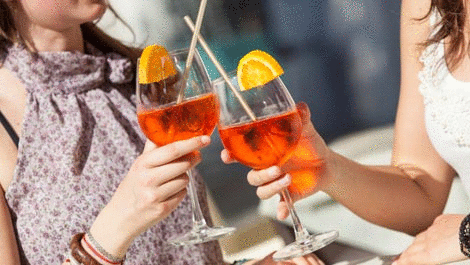 Drinking moderate amounts of alcohol daily, such as two 12-ounce beers or two 5-ounce glasses of wine, offers some health benefits, especially for the heart. It can reduce your risk of developing heart disease and peripheral vascu...
lar disease, lowers your risk of developing gallstones, and possibly reduces your risk of stroke and diabetes. Anything more than moderate drinking can lead to serious health problems, however, including strokes; pancreatitis; cancer of the liver, pancreas, mouth, larynx or esophagus; heart-muscle damage; high blood pressure; and cirrhosis of the liver.
More