Though much attention has been paid to the health benefits of red wine, when consumed in moderation (2 or fewer drinks/day for males and one a day for females) beer actually has some uniqe health benefits. According to the Academy of Nutrition and Dietetics, latest research confirms that beer can be helpful in:
Lowering the risk of heart disease: Beer, especially dark beer, pours up about a gram of soluble fiber in each 12-ounce bottle. Consuming adequate amounts of soluble fiber-rich foods as part of a healthy diet, can help lower the LDL "bad" blood cholesterol levels in the body.
Lowering the risk of kidney stones in men: It appears that compounds in hops, by slowing the release of calcium from the bone, help limit kidney stone formation.
Building strong bones: Beer is rich in silicon, an element which is linked to stronger bones. Keep in mind that excessive alcohol consumption, no matter the source, can weaken your bones, however.
There may seem to be a lot of confusing studies and scientific information regarding whether to enjoy alcoholic beverages. Currently the rule seems to be if you don't drink, there's no need to start. If you do drink, then one drink a day, some days of the week is fine and may offer some health benefits. Certainly the most recent studies on red wine suggest that resveratrol may indeed have "anti-aging" benefits.
So go "red rather than white' when choosing wine
Darker beer brews have more iron than lighter brews, and stout can have less calories than lager, though you can choose 'light beers' now.
Japanese research suggests that whiskey has more antioxidants than other hard liquor drinks.
Continue Learning about Alcohol & Health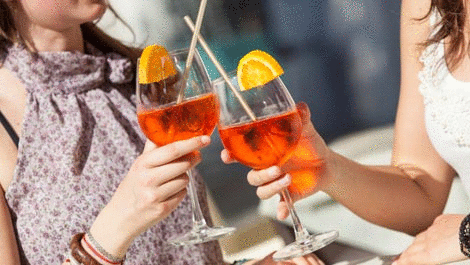 Drinking moderate amounts of alcohol daily, such as two 12-ounce beers or two 5-ounce glasses of wine, offers some health benefits, especially for the heart. It can reduce your risk of developing heart disease and peripheral vascu...
lar disease, lowers your risk of developing gallstones, and possibly reduces your risk of stroke and diabetes. Anything more than moderate drinking can lead to serious health problems, however, including strokes; pancreatitis; cancer of the liver, pancreas, mouth, larynx or esophagus; heart-muscle damage; high blood pressure; and cirrhosis of the liver.
More