First of all, the RealAge (physiologic age) age-reducing effect of alcohol consumption begins only when a person reaches the age at which the risk of cardiovascular disease increases: after menopause for women, and forty to fifty for men.

Second, the antiaging benefits of alcohol apply only to some people. Therefore, you would need to weigh your risks and decide whether or not alcohol consumption should be part of your diet. You would also need to determine if you could consume alcohol in moderate amounts, considering your own genetic and social risks of developing alcoholism, liver disease, or cancers.
Continue Learning about Alcohol & Health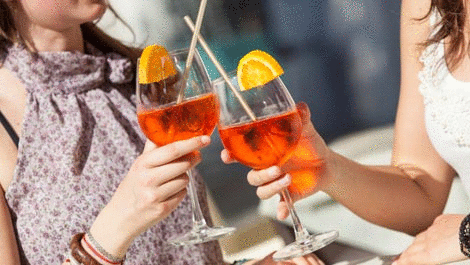 Drinking moderate amounts of alcohol daily, such as two 12-ounce beers or two 5-ounce glasses of wine, offers some health benefits, especially for the heart. It can reduce your risk of developing heart disease and peripheral vascu...
lar disease, lowers your risk of developing gallstones, and possibly reduces your risk of stroke and diabetes. Anything more than moderate drinking can lead to serious health problems, however, including strokes; pancreatitis; cancer of the liver, pancreas, mouth, larynx or esophagus; heart-muscle damage; high blood pressure; and cirrhosis of the liver.
More