Things to be careful about if you drink are not to use alcohol to medicate your feelings, such as stress or depression. Alcohol is a depressant and can lead to your feeling more depressed. Drinking also can become a coping mechanism, which may prevent you from developing other healthier ways to cope. Of course, do not drink and drive, and be sure to plan ahead for a ride home or a place to stay. If you drink regularly, you need to stay aware of whether your drinking is adversely affecting your relationships, your finances, your emotional responses, or your job. If you are having blackouts (memory losses), building a tolerance (so that it takes more alcohol to get the same effect), or if sometimes you drink more than you intended to, you may be developing an alcohol problem.
Continue Learning about Alcohol & Health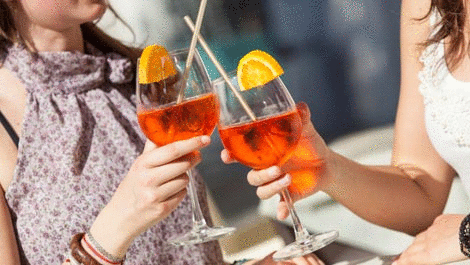 Drinking moderate amounts of alcohol daily, such as one to two 12-ounce beers or 5-ounce glasses of wine, was once thought to offer certain health benefits, particularly for heart health. However, those benefits have increasingly ...
been questioned, and experts have become more aware of the risks, including liver disease and several types of cancer. And excessive drinking is known to lead to serious health problems, such as strokes, dementia, pancreatitis, high blood pressure and dementia. Factoring in all the risks of benefits, some researchers now conclude that no level of drinking is completely safe.
More