Any drug that can affect judgment and behavior can put a person at risk for unwanted or risky sexual activity. Alcohol is one such drug. In fact, alcohol is the drug most commonly used to help commit sexual assault. In a survey of college students, 70% admit to having sexual activity primarily as a result of drinking or being under the influence of alcohol. Many of them would not have had sex if they had been sober. When a person drinks too much alcohol, it's harder to think clearly. It's harder to set limits and make good choices. It's harder to tell when a situation could be dangerous. It's harder to say "no" to sexual advances. It's harder to fight back if a sexual assault occurs. It's possible to black out and to have memory loss.

If a person is unconscious or incapacitated from alcohol, he or she cannot give consent to having sex. Therefore, if sexual contact occurs, it is sexual assault. Even if a victim of sexual assault drank alcohol or willingly took drugs, the victim is NOT at fault for being assaulted. You cannot "ask for it" or cause it to happen.
Yes. Alcohol is one of the three most commonly used date rape drugs in the world today. It is also the easiest to get and employ because of its social acceptance and legality.
Continue Learning about Alcohol & Health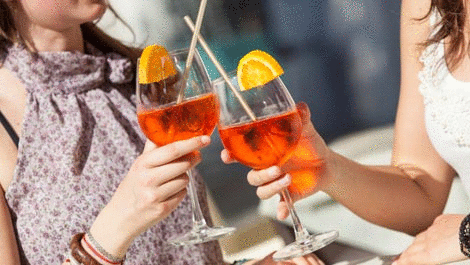 Drinking moderate amounts of alcohol daily, such as one to two 12-ounce beers or 5-ounce glasses of wine, was once thought to offer certain health benefits, particularly for heart health. However, those benefits have increasingly ...
been questioned, and experts have become more aware of the risks, including liver disease and several types of cancer. And excessive drinking is known to lead to serious health problems, such as strokes, dementia, pancreatitis, high blood pressure and dementia. Factoring in all the risks of benefits, some researchers now conclude that no level of drinking is completely safe.
More