The body processes alcohol by absorbing it first in the stomach (20%) and then the small intestine (80%). Then the liver starts breaking it down with an enzyme called alcohol dehydrogenase and finally it turns either into energy or fat. A typical person can only process 5-7 grams of alcohol (1/2 of a typical drink) per hour without becoming intoxicated.
Alcohol passes swiftly from the digestive tract to the blood without being broken down; it then heads to the liver to be metabolized. If you drink alcohol faster than the liver can process it, your brain function becomes impaired, causing intoxication.

Continue Learning about Alcohol & Health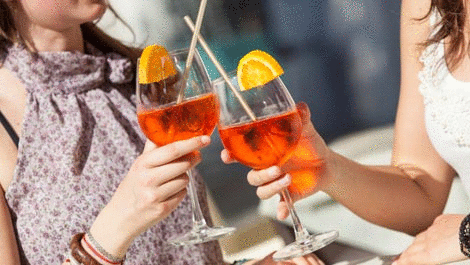 Drinking moderate amounts of alcohol daily, such as two 12-ounce beers or two 5-ounce glasses of wine, offers some health benefits, especially for the heart. It can reduce your risk of developing heart disease and peripheral vascu...
lar disease, lowers your risk of developing gallstones, and possibly reduces your risk of stroke and diabetes. Anything more than moderate drinking can lead to serious health problems, however, including strokes; pancreatitis; cancer of the liver, pancreas, mouth, larynx or esophagus; heart-muscle damage; high blood pressure; and cirrhosis of the liver.
More