How can alcohol affect my stomach?
Alcohol may cause irritation of the stomach, called alcoholic gastritis. However, population studies suggest that moderate alcohol intake is associated with a reduced likelihood of H pylori infection, the causal organism in duodenal ulcers and gastric cancer. Although alcohol is not recommended as treatment for H pylori infection (you need a standard course of antibiotics), the Society of Wine Educators does suggest validity in I Timothy 5:23: "Drink no longer water, but use a little wine for thy stomach's sake and thine often infirmities."
Continue Learning about Alcohol & Health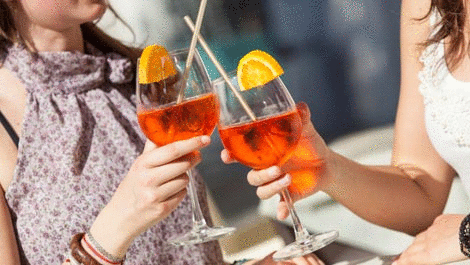 Drinking moderate amounts of alcohol daily, such as two 12-ounce beers or two 5-ounce glasses of wine, offers some health benefits, especially for the heart. It can reduce your risk of developing heart disease and peripheral vascu...
lar disease, lowers your risk of developing gallstones, and possibly reduces your risk of stroke and diabetes. Anything more than moderate drinking can lead to serious health problems, however, including strokes; pancreatitis; cancer of the liver, pancreas, mouth, larynx or esophagus; heart-muscle damage; high blood pressure; and cirrhosis of the liver.
More