Both whether you have eaten and what you have eaten influence how quickly alcohol is absorbed into the bloodstream. Alcohol only can be processed at a certain rate by the liver; if more is ingested before the liver can metabolize it, it absorbs into the blood and organs, including the brain, causing intoxication. Slowing down the time it takes for the alcohol to become absorbed into the bloodstream helps the liver do its job. Some studies show that people who drank alcohol after a meal with fat, protein, and carbohydrates absorbed the alcohol about three times more slowly than when they drank the same amount on empty stomachs. The higher the fat content of a meal accompanying alcohol, the longer the absorption process takes.
Continue Learning about Alcohol & Health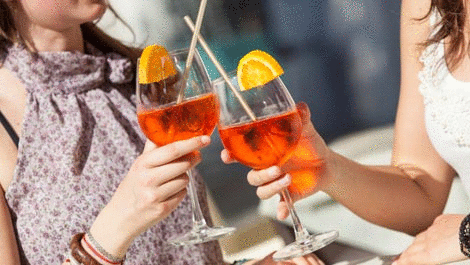 Drinking moderate amounts of alcohol daily, such as one to two 12-ounce beers or 5-ounce glasses of wine, was once thought to offer certain health benefits, particularly for heart health. However, those benefits have increasingly ...
been questioned, and experts have become more aware of the risks, including liver disease and several types of cancer. And excessive drinking is known to lead to serious health problems, such as strokes, dementia, pancreatitis, high blood pressure and dementia. Factoring in all the risks of benefits, some researchers now conclude that no level of drinking is completely safe.
More