Heavy drinking is known to cause folic acid deficiency. And even moderate drinking -- about one drink per day for women and two for men -- may pose a problem. Women in the Nurses' Health Study who drank moderate amounts of alcohol and took in little folic acid had a higher risk for breast cancer than their counterparts who took multivitamins containing folic acid. This combination -- drinking alcohol and having low levels of folic acid -- has been linked to colon cancer, too. Experts advise even moderate consumers of alcohol to step up their folic acid intake. Heavy drinking can also contribute to deficiencies of other micronutrients, including vitamin A, thiamin, vitamin D, magnesium, calcium, and potassium. It may increase the need for niacin, vitamin C, and sometimes zinc. Tissue studies on people who are dependent on alcohol have noted lower concentrations of the antioxidants beta carotene, vitamins C and E, and selenium.
Continue Learning about Alcohol & Health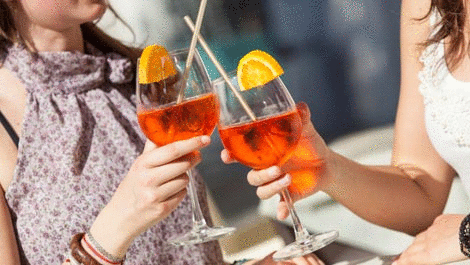 Drinking moderate amounts of alcohol daily, such as two 12-ounce beers or two 5-ounce glasses of wine, offers some health benefits, especially for the heart. It can reduce your risk of developing heart disease and peripheral vascu...
lar disease, lowers your risk of developing gallstones, and possibly reduces your risk of stroke and diabetes. Anything more than moderate drinking can lead to serious health problems, however, including strokes; pancreatitis; cancer of the liver, pancreas, mouth, larynx or esophagus; heart-muscle damage; high blood pressure; and cirrhosis of the liver.
More