Particulate matter differs from ozone, carbon monoxide and other pollutants in that the term does not refer to a specific chemical but rather a very complex mixture of numerous particles of varying sizes and chemical properties. In general, the higher the concentration of particulate matter of a certain size, the more likely you are to have premature heart and lung disease. The smallest and midsized particles seem to be the most potentially injurious.

Particles that are 10 microns or less in diameter (PM10) are the most easily transported via air (larger particles fall to the ground quickly) and therefore are the most commonly measured particles when analyzing air pollution. Of these, particles in the range of 0.1 to 10 microns are most readily breathed in and retained in the lungs. In fact, the most recent research is focusing upon particles in the 2.5 and smaller micron range (PM2.5) as being perhaps the most important for human disease.

Particles that are smaller than 0.1 micron but greater than in the nanotechnology range are breathed in or out, thus, not retained in the lung. These sized particles do not seem to cause immune dysfunction in the lung, making them less of a problem. Particles greater than 10 microns rarely make it into the lungs -- your cilia in your airways block their entranced and clear them out.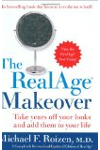 Continue Learning about Air Quality