If your throat and skin become dry in the winter months, having a humidifier may help that. But for many people, having a humidifier does more harm than good-because they get lazy about maintenance. Humidifiers must be cleaned regularly, or they'll form a cesspool of water that grows mold and fungi-and you'll end up breathing in that stuff.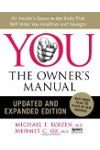 Continue Learning about Air Quality
We hear about air quality from many sources, from the weather report to vacuum cleaner commercials. The air we breathe can carry many tiny particles that will affect your health, especially if you are an allergy sufferer. Common c...
ontaminants in the air include dust, pollen, and smoke. Air in well-insulated houses can concentrate not only these contaminants but fumes and vapors from household chemicals like chlorine bleach and cleaners. Getting enough fresh air where you live may be as simple as opening a window or as complex as filtering and ensuring proper humidity in an apartment or office HVAC (heating, ventilating and air conditioning) system. Use of smoke removers and air filters (either electrostatic or HEPA) may improve indoor air quality.
More