As one of only three ways the inside of your body interacts with the outside world (skin and intestines are the others), your lungs can be exposed to a great deal of nasty toxins.

The outdoor pollutants that mostly affect your lung health appear to be ozone, carbon monoxide, nitrogen dioxide, sulfur dioxide, and lead. Others include dioxins, asbestos, and particulate matter (those are the particles produced by the combustion of diesel, gasoline, and other fuels, and tobacco smoke).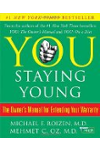 Continue Learning about Air Quality
We hear about air quality from many sources, from the weather report to vacuum cleaner commercials. The air we breathe can carry many tiny particles that will affect your health, especially if you are an allergy sufferer. Common c...
ontaminants in the air include dust, pollen, and smoke. Air in well-insulated houses can concentrate not only these contaminants but fumes and vapors from household chemicals like chlorine bleach and cleaners. Getting enough fresh air where you live may be as simple as opening a window or as complex as filtering and ensuring proper humidity in an apartment or office HVAC (heating, ventilating and air conditioning) system. Use of smoke removers and air filters (either electrostatic or HEPA) may improve indoor air quality.
More