Quick quiz: Name the person who normally consumes 6 quarts per minute.

a. Frat guy on his 21st birthday
b. A car with 300,000 miles on it
c. A Starbucks addict
d. You

The correct answer: D, but it has nothing to do with lager or lattes. It has to do with how much air you take in with each breath-that's enough air to fill 10 million balloons in a lifetime (you gotta feel for the poor graduate student who had to prove that theory).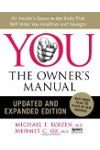 Continue Learning about Air Quality